Our partners
Globalhealth Network & Service is networked with cooperation partners worldwide who are actively committed to the further development of the health economy and health policy in terms of sustainability. We position together ourselves for a consistent alteration and expansion towards an ecologically and socially sustainable in health care.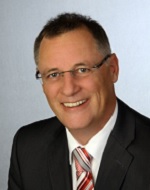 Wolfgang Kersten
His passion is the electronic patient record (EMR). He has dealt intensively with the subject of IT governance in the healthcare sector and is convinced that this tool will generate economic added value to this end. He gets all his projects dead straight to their destination in the given time and stays within the agreed budget.
For 11 years he was a board member of a successful global IT company in the healthcare sector where he carried out successful eHealth projects in more than 60 industry, developing and emerging countries. He is also the spokesman for the health expert group of the "Strategic Partnership Technical Africa (SPTA)", an initiative of the Federal Ministry for Economic Cooperation and Development (BMZ).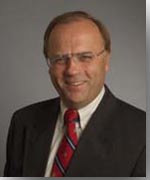 Dietmar Riewe
He advises you individually and personally. Side by side will he accompany you as a team player in your projects until to the success. Side by side until to the success will he accompany you as a team player in your projects. You have full access to his many years of experience in leading positions in the large medical equipment industry and successful consulting activities in hospitals, clinics and imaging centers.
In addition, he is a specialist in the cost / benefit calculation of large capital medical equipment and the establishment of "medical care facilities". He is also a very sought-after advisor for hybrid operating rooms with his many years of experience, knowledge and training.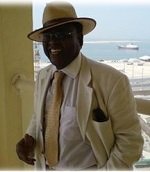 MD,. DTMPh, FMEC Edwin Scott Asemota
A senior Medical Consultant with over 35 years in Clinical Medicine Served American Military Medical Command, Sub-serving entire Europe, Middle-East and Africa.
His Philosophy is to Deploy Digital eHealth to leverage Weak Health Care Systems by accelerating access to universal and appropriate Care.
He facilitates global partnership to enable achievement of United Nations Health Goals without leaving no one behind.
He concepted the design and delivery of 1st German Medical Center for Nigeria's Adamawa State in Yola . also the
Arab Telemedicine Help Point , Saudi Arabia and now prepares innovative care support for Qatar Global Sport Festival, FIFA World Cup 2022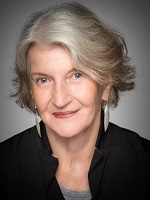 Dr Brigitte Jordan-Harder MD MPH PHD
Brigitte Jordan-Harder is a physician and public health specialist.
After 15 years of work as a resident and senior technical adviser for International Development Cooperation in Southern and Eastern Africa she started working as a senior consultant in 2008 and is now based in Germany.
Her special areas of technical expertise are quality management, health financing mechanisms, monitoring and evaluation and innovative approaches for capacity development.
Developing, reviewing and revising national guidelines, national strategies, supporting operationalization and implementation of strategies on district and facility level, developing innovative approaches for health systems strengthening and the development of monitoring system have been and are part of her work.